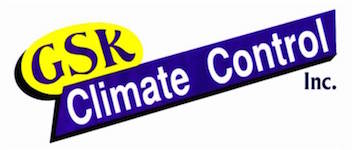 GSK Climate Control has been designing, building, installing, and servicing quality HVAC/R mechanical & plumbing systems since 1985. We provide our community and surrounding regions with over 30 years of experience in HVAC/R service, plumbing, and mechanical contracting. GSK serves a diverse group of clients, including: residential, commercial, institutional, industrial, and healthcare clientele. We take great pride in our company, customer service, and technical excellence in the field.
We employ applicants who are organized and possess an appreciation for quality and proficient workmanship in a skilled trade with mechanical aptitude.
GSK offers employees competitive wages and benefits, including; health insurance, 401k employer match programs, continuing education opportunities, as well as, paid holidays, vacation, bonuses, training, and license/certification renewals.
If you're interested in starting, or, continuing a fulfilling career in the HVAC/R, plumbing, and electrical trade and would like to be a part of our team, please contact Greg Kristiansen (President) at our office: 802-362-5444 or send a resume to info@gskclimatecontrol.com.
Job openings:
HVAC/Electrical Technician (job description):
GSK Climate Control is currently looking for an organized and motivated individual with mechanical aptitude, for an Electrician / HVAC Technician position. Ideally a candidate with at least 2 years of experience in electrical low voltage and line voltage control work in the HVAC/R field or construction industry would be best. This position would include wiring, service, installation, and maintenance of commercial, institutional, and residential HVAC/R equipment and applications. Must hold a 'Journeyman' /or, 'Master Electrician' Vermont license. However, we are willing to train the right candidate. Having a good service-oriented attitude with a strong work ethic is essential.
*As an employer we coordinate with the VT Apprenticeship program for plumbers, HVAC techs, and sheet metal installers*
Licensed Plumber (job description):
GSK Climate Control, Inc, is currently looking for a Licensed Plumber, holding either a Journeyman's or a Master's VT license. This position would include both remodel and new-construction plumbing and hydronic systems in residential, commercial, institutional, industrial, and healthcare buildings. A strong work ethic and a good service-oriented attitude is essential. Must be motivated to work, and self-sufficient.
Sheet Metal Mechanic Apprentice (job description):
GSK maintains a fully-operational sheet metal fabrication shop, capable of producing a wide variety of duct and fittings, as well as custom sheet metal work. We design and build a large array of mechanized duct systems at our shop, ranging from systems as elementary as a simple exhaust unit for a small building, to more complex applications for factories, warehouses, processing operations, and hospital operating rooms.
We're currently looking to employ a mechanically-inclined, organized individual to apprentice as a sheet metal mechanic. Will train a qualified applicant.